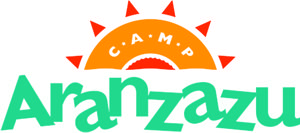 Thank you for your interest in Camp Aranzazu! We recognize that we cannot accomplish our mission without the trusting faith of our parents and camping partners, giving spirits of our volunteers, the generous hearts of our donors, and the willing hands of our staff.
Camp Aranzazu is a 501(c)3 not-for-profit organization dedicated to enriching the lives of children and adults with chronic illnesses and disabilities by providing unique camping, environmental studies, and retreat experiences to groups with special needs. We accomplish our mission through our intentional camping philosophy and by following our core values, both of which help us to proclaim: Camp Aranzazu: Where MIRACLES happen!
We hope that you will share our passion as you get to know this amazing place, the people we serve, and the board, volunteers, and donors who serve with us. We encourage you to embrace our mission and core values –we feel confident that you too will experience the miracle of Camp Aranzazu. Welcome aboard!