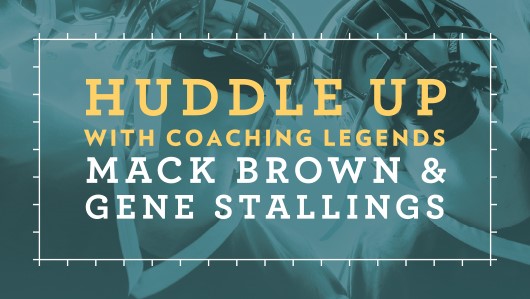 Tuesday, April 24, 2018, at 6:00 pm
The Post Oak Hotel at Uptown Houston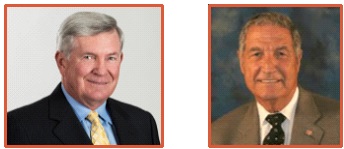 Mack Brown and Gene Stallings are recognized as two of the greatest football coaches in history. They also have been friends for many years and are strong advocates for children and adults with special needs.
Join Coach Brown, Coach Stallings, and the Camp Aranzazu team for a fun evening to raise money to send children and adults with special needs and chronic illnesses to camp.   Click HERE to reserve your table now!
Click HERE for more information about Coach Brown and Coach Stallings.
Questions? Email events@camparanzazu.org.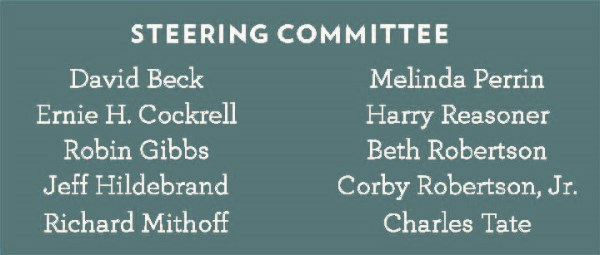 All-Star Underwriters
Touchdown – Presenting Sponsors
Hildebrand Foundation
Judy and Charles Tate / CRG L.P.
Field Goal
Mr. and Mrs. Ernest H. Cockrell
Lela and Robin Gibbs
Barbara and Corbin Robertson, Jr.
First Down
Jennifer and Fields Alexander
David J. Beck
Forney Construction
DE Harvey Builders
Julie and Keith Little
Vinson & Elkins
Interception
Betty and John T. Cabaniss / Leslie and William T. Miller
Jenny Elkins
Ytterberg Deery Knull LLP
Friends of Camp Aranzazu
Patricia M. Ayer
Joseph "Ace" Holley
Janet Horton
Lou and Mark Houser
Suzanne and Dan Kubin
Eric Pulaski
Beth Robertson
Leslie and Shannon Sasser
Jackie Sibley-Chicago Title Commercial
John Vogel
In-Kind Contributors
Kim Herzog Bonner Photography
Anthony Innovation Group
Highland Village Jos A Bank Clothiers