2017 ZaZu Fiesta, Fishing and Fun!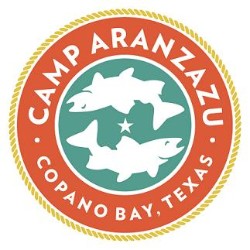 ZaZu 2017 Update
The recent hurricane prevents us from hosting our biggest fundraiser of the year—ZaZu Fiesta, Fishing and Fun! We need your support now more than ever, however, so please bid on some of the terrific auction items that our friends have donated. 
The online auction starts Wednesday, October 18th at 9 a.m., and will end Monday, October 23rd at 5 p.m.
To bid on the items that are available, go to www.bidpal.net/zazu2017. 
Here are a few of the items you can win:
 Three days of fishing for one at Costa Rica's Silver King Lodge
 Four Texans tickets for the December 25, 2017 game
 House in Galveston's Beachtown neighborhood for a week
 Afternoon dove hunt for two with Paloma Pachanga at Weaver Farms
 Under Armour golf hat signed by Jordan Spieth
 Two-night stay at The Westin Mission Hills Resort & Villa in Rancho Mirage, CA
Thank you to everyone who allowed us to keep their registration and underwriting fees. All proceeds will help ensure we are fully operational by May 2018. 
Our goal for ZaZu was to raise $250,000; we already have $105,000 in cash and pledges.
Please help us raise even more! There will be no real fishing or party—just an opportunity to support an organization that has impacted more than 21,000 children and adults with special needs and chronic illnesses since we opened our doors in 2006.
If you had not yet signed up for a fishing boat, please send a rescue boat instead! You can click here if you would like to make a donation or click on the "Fantasy Fishing Rescue Boat" link below. If you already had given or made a pledge, we hope you will allow the camp to keep your contribution. 100% of it will be tax-deductible.
Finally, please save the date for ZaZu 2018 to be held on Saturday, October 20, 2018!
Thank You to This Year's ZaZu Sponsors for Their Generous Support
ZaZu "Speckled Trout" $10,000
Drillinginfo
Cindy and Larry Forney
Forney Construction
Grit Oil & Gas
Kiewit
ZaZu "Redfish" $5,000
Halliburton
Linda and Jerry Strickland Foundation
ZaZu "Flounder" $2,500
Anonymous
BLS Construction/William Key
Cheniere Energy
Buddy Clark
Fast Track Specialties
The First State Bank
Lockton
PIPE-PROS LLC
Whataburger
ZaZu Team Entry $1,000
Curry Boudreaux Architects
Elizabeth Norwood Dewar
Frost
H Builders Inc.
The Hall Family
Halliburton
Kelly Painting
R.L. Shelley
Joanne and Leroy Taylor