2017 ZaZu Fiesta, Fishing and Fun!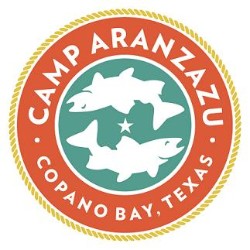 ZaZu 2017 Update
Because neither the camp nor the city of Rockport is in shape for visitors, we must cancel the event; however, the camp needs your support now more than ever.
If you had not yet signed up for a fishing boat, please send a rescue boat instead! You can click here to make a donation or send in the form below. If you already had given or made a pledge, we hope you will allow the camp to keep your contribution. 100% of it will be tax-deductible.
We also have some great auction items that we soon will be posting online. Details to follow. 
Our goal for ZaZu was to raise $250,000; we already had $81,000 in cash and pledges. Please help us raise the remainder! There will be no real fishing or party—just an opportunity to support an organization that has impacted more than 21,000 children and adults with special needs and chronic illnesses since we opened our doors in 2006.
Please save the date for ZaZu 2018 to be held on Saturday, October 20, 2018!
Check out the fun from our 2016 ZaZu: Fiesta, Fishing and Fun!
Accommodations
Call the La Quinta Inn & Suites in Rockport-Fulton at 361-727-9824 to book your room for the tournament weekend October 20-22, 2017. A limited number of rooms are available for $99/night—just ask for the Camp Aranzazu rate!