Approximately 375 friends of Camp Aranzazu recently gathered in Houston for "Huddle Up with Mack Brown and Gene Stallings," helping raise almost $400,000 to send children and adults with special needs and chronic illnesses to camp. You can see more photos here.
We have seen first-hand the transformational changes that take place in our 104 acres on Copano Bay, and were delighted to share that magic with donors and sponsors. Funds raised will help ensure that as many campers as possible can enjoy our unique form of recreational therapy.
Thank you to our generous donors who contributed to the camp's largest and most successful fundraising event to date!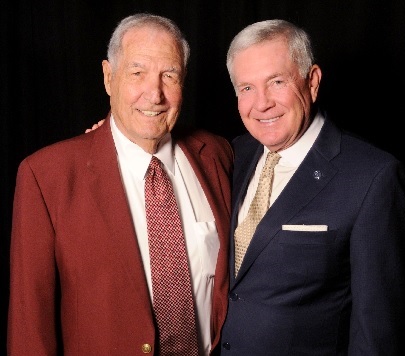 ---
Camp Aranzazu is a 501(c)3, not-for-profit organization in Rockport, Texas, that provides therapeutic recreation programs that are designed to enrich the lives of children and adults with chronic illnesses and special needs. Since 2006, we have served more than 20,000 campers from more than 50 counties in Texas.